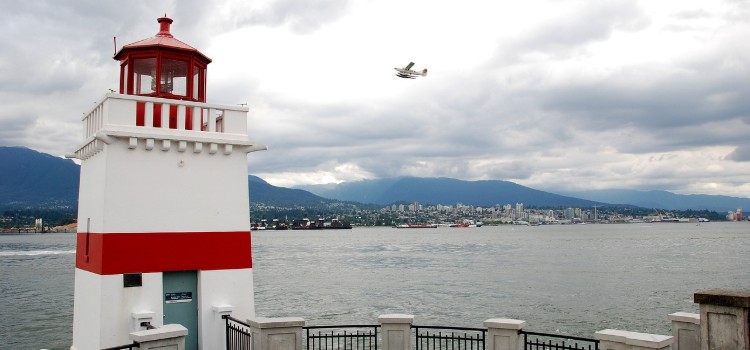 In today's digital age, importers are learning how to save thousands of dollars in shipping costs and transit times by transporting their goods through the Canadian Gateway.
One key aspect of running a profitable business is knowing where to trim your expenses. If you were offered a formula for cutting shipping costs, you would probably consider it, right? By importing foreign goods into the US through ports in Canada, companies are seeing excellent savings.

A couple of essential resources for a business owner are time and money. In turn, by saving time, you are usually saving money. While you can reduce shipping costs by importing products through the Canadian Gateway, many business owners also see quicker delivery times on the products.
Two Shipping Routes into Canada
Depending on the destination, products imported into the United States through Canada will reach soil on one of the two coasts. Products coming into the western side of Canada enter through the Port of Prince Rupert or Vancouver, and products coming along the eastern coast enter through the Port of Montreal or Halifax.
Shipping Through the West Coast
In over 20 years of use, the Port of Prince Rupert has become a staple for importing goods along Canada's west coast. Being the closest North American port to Asia, it is the quickest way to get goods into the United States from China and other North Asian countries. Getting your product up to five days faster than by shipping to the next nearest ports is advantageous. This is significant, especially for larger companies with more frequent import schedules or those who have tight delivery deadlines.
Prince Rupert also has the distinct advantage of not being a metropolitan hub. As opposed to Vancouver, traffic congestion is minimal in Prince Rupert. This means that rail cars can get in, load up, and get out, without being delayed. CN Railroad sits ready, running directly from Prince Rupert into the US via the Minnesota gateway, or eastward toward Montreal and Toronto.
Transit time from Prince Rupert to Toronto averages from 7 to 9 days before crossing into the U.S. Rail service via the United States' West Coast to the eastern states is also a longer option.
Shipping Through the East Coast
Mirroring West coast imports, it is more cost-effective for shipments arriving from Europe and South Asia to come through the Port of Montreal or Halifax. Halifax is the second-largest port in Canada. The only drawback is that Montreal's port is incapable of accepting some of the newer, larger ships due to the shallow depth of the Saint Lawrence River. Halifax will accept shipments in these cases, and they will then be railed into Montreal and Toronto before heading to the United States.
Freight entering Montreal or Toronto—either from the West coast, from Halifax via rail, or by water directly from its point of origin—migrates south with a few destinations in mind. Chicago down to Memphis—including Vermont, upstate New York, as well as Cleveland, Rochester, Syracuse, Pittsburgh, and New England—are all served best by this routing.
Services to Look Out For
When time is of importance, importers will want to keep an eye on the best available services for their freight. While Vancouver is the largest port in Canada, congestion can be an issue. This causes containers to spend more time in the city than is ideal. Alternatively, freight leaving Prince Rupert has a clear path to the Canada/US border.

However, freight destined for the Midwest will get there faster by going through Canada first, rather than through LA or Seattle. Another consideration is that shipments going to Memphis, Dallas, or Atlanta may arrive a bit faster via LA, but it will be considerably more expensive than to ship it through Canada.
Taxes and Duty
By shipping through Canada, American importers can avoid two fees. These fees are the Harbor Maintenance Fee, which comes out to 0.125% of the value of the cargo, and the cost of ISF filings. Though these may not equate to the significant savings, you are still saving money by shipping through Canada.
Duties are based on the shipment's country of origin. Shipments entering the US from China must pay the taxes related to Chinese goods, regardless of whether they come through the Canadian Gateway. The only way to avoid this is if the products got remanufactured in the Canadian market.
For example, a bolt of fabric comes into Canada and is then made into a shirt. Now it is a different final product. Selling the 'new' product in the United States would not accompany Chinese duties because the nature of the product has changed; it has become a Canadian product. However, now your shipments are liable for forwarding charges by Canadian companies, as well as the Canadian duty and GST (Goods and Services Tax).


Because the cost of ocean and rail freight is often less expensive —and can include shorter transit times—through Canada, American importers can save both time and money by shipping their products through the Canadian Gateway. These are valuable commodities when you have a business to run, and even the smallest of savings can add up to significant long-term contributions to your bottom line.