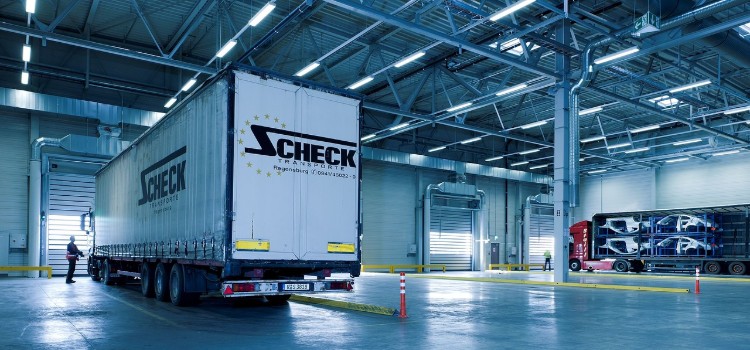 Understanding essential freight forwarding services for 2019 goes beyond finding a reliable company that can ship your goods by land, sea, or air.
Any logistics coordinator or shipping manager knows they've got to get their goods from point A to point B. But what additional value is your shipping partner bringing to the table beyond booking your freight for you?
Here are a few overlooked services that are intrinsic to the way the best freight forwarding companies operate.
Are They NVOCC?
2018 was a strange year for the trans-Pacific freight market. Pundits predicted that 2018 would be a carbon copy of 2017. As it turned out, 2018 wasn't anything like the previous year. The steamship lines created an artificial shortage to increase supply and demand. There was also a real shortage caused by nearly everyone trying to get their goods imported from China into the United States before the 25-50 percent 'Trump Duties out of China' went into effect.
For many importers/exporters, price changes caught them off guard and put them in a tough predicament. In many cases, it was because their freight forwarders didn't inform them of the pending price adjustments due to 'shortage.' The Federal Maritime Commission regulates market price increases, so steamship lines and NVOCCs must give the market 30 days notice on price increases. An example of this is how steamship lines typically adjust their prices around the Chinese New Year. They may announce a $1000 increase for 40-foot containers and a $600 increase on 20-foot containers, knowing that the market won't bear the full increase. In the end, the actual adjustment may be $400 on 40-footers and $200 on 20-footers. They know they can adjust their prices anywhere up to the $1,000 they announced and will push it as high as the market allows.
Even those who have fixed-price deals because of their high-volume aren't exempt from this. The steamship line might say they can keep their fixed price, but their goods won't sail for a few weeks. If they want to move their freight today, they're subject to the same price increase as everyone else. Working with a forwarder who is NVOCC and known for solid client communication will keep you abreast of any changes to costs at least a month in advance. You'll be aware of the pending price increase per container so you can plan your timing and allocate your budget accordingly.
There's a lot of uncertainty in the shipping industry; 2018 proved this. Working with a trusted company that has their ear to the ground and keeps you up-to-date and informed on the market is essential for 2019.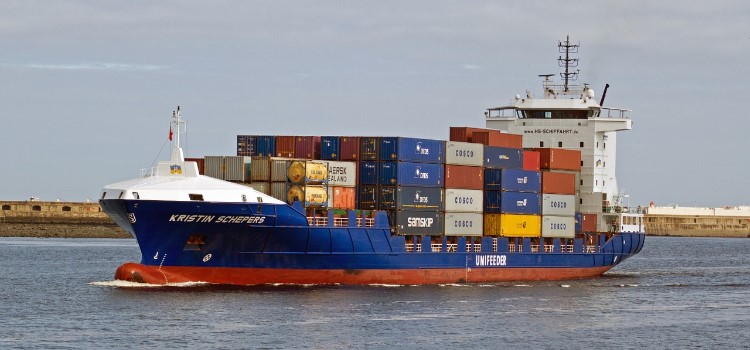 Are They Licensed
Customs Brokers?
Customs brokers are heavily regulated. So, there tends to be more trust involved in the relationships customs brokers have with their clients than there is between stand-alone freight forwarders and their clients. The old saying, 'You date your freight forwarder, but you marry your customs broker,' is an excellent example of this dichotomy in the shipping industry.
It's easy to change freight forwarders frequently, but this isn't so with customs brokers. Because customs brokers need a lot of information regarding your goods and power of attorney, you can't just swap them out willy-nilly. There's inherent trust, and most importers/exporters maintain long relationships with their brokers. Conversely, while there are plenty of highly reputable and honest freight forwarders, there are also quite a few fly-by-night, pop-up operations—who may not be very honest—around the globe.
Using a freight forwarder who is also a licensed and highly regulated customs broker can add a new level of trust and confidence in the service they provide. It also simplifies matters within your logistics chain. This is even truer when they're NVOCC as well. It eliminates any questions about who is responsible for your freight.
The peace of mind gained from a simplified process and working with an honest company is indispensable in 2019.
Do They Specialize in Multiple Modes of Transportation?
Using a freight forwarding company that only specializes in one mode of transportation can box you in. If your ocean-going container gets rolled and you have to get your goods delivered on short order to avoid charge-backs and other penalties, there's a good chance you're going to have to send your cargo by air. But a full container of goods is usually too much for one aircraft to handle. The freight normally gets divided between multiple flights, which creates additional logistics issues. So, if your forwarder doesn't deal directly in air freight, they're going to outsource this service to another party. This means additional mark-up for you and more confusion as to who's responsible for your freight should something happen to it in transit.
The ability of a freight forwarder to be agile and quickly redirect your goods over land or through the air is a beneficial service that shouldn't be overlooked. If the forwarder already has the logistical capability to send goods through different modes, it will end up saving you money when a shipping emergency inevitably happens.
Do They Operate Multiple Shipping Lanes?
More and more products are sourced in Vietnam, Malaysia, Indonesia, and India. On top of that, trade agreements are ever-changing. For example, the United States' agreement with China is currently up in the air. Picking up your entire supply chain isn't an easy task. But at some point, it may be necessary to do so. Perhaps specific tariffs have made your imports unprofitable, or you've found that by sourcing your product in South East Asia, you can save 20% on manufacturing costs. Whatever the reason, knowing your freight forwarder can get your goods to anywhere you need from anywhere in the world is essential today.
Having to switch forwarders any time there's a change in your supply chain means you have to start over and build new relationships. The new forwarder isn't familiar with you or your products, and you don't know how they operate or communicate. Are they honest and up front? Can you trust them to get your shipments moved on time? If you begin with a forwarder that utilizes multiple shipping lanes, there's a smaller chance that you'll have to start from scratch with a new and untested service provider.

Freight forwarders who are also licensed brokers, NVOCC, and operate in multiple shipping lanes and modes of transportation are essential services for 2019—but it all comes down to trust. Your freight forwarder shouldn't be a nameless, faceless person sitting at the other end of the phone line or email thread. Whether it's ocean shipping or domestic, warehousing or distribution, your relationship with your freight forwarder should be built on robust and open communication.