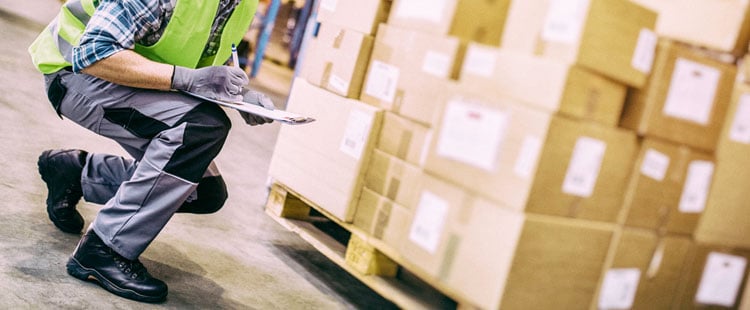 No one wants to add complexity to the business of importing and exporting goods from other countries.
So why do some businesses choose to work with one company to manage their freight forwarding and another for Customs brokerage?
The answer is they think they will pay less.
Negotiating rates with two separate providers may seem a better strategy, but hidden costs, delays, or confusion between the different parties can quickly wipe out any savings.
Using one qualified company for Customs brokerage and freight forwarding reduces much of the logistical work on the customer's end, while also making it easier to deliver Customs compliance and an optimal experience from pick-up to delivery.
However, it's imperative that the provider have ample Customs compliance expertise. Consider the cost of Customs violations resulting from regulatory non-compliance and the cost efficiencies could turn into a fines and penalties debacle—moreover, imagine the withdrawal of import privileges.
Reasons to use a Customs Broker for Freight Forwarding:
Reduce Confusion About Liability
Consistent Point of Contact
Avoid Variable Pricing
Easily Manage Performance
Reduce Confusion About Liability
Many freight forwarders rely on partnerships they've developed with other companies to provide Customs brokerage.
Working with two different companies with very different roles to play—Customs brokerage and freight forwarding—can sometimes be problematic. For example, if miscommunication or operational coordination issues ensue, the shipment could be delayed leaving the container terminal and then incur demurrage fees, which makes it easy for the two companies to point the finger at one another instead of solving the problem.
When you're in a situation like that, knowing who to blame doesn't matter as much as knowing who's going to fix it. Working with a full-service Customs broker for your freight forwarding will increase accountability in situations such as these.
Consistent Point of Contact
Relationships in the shipping industry can span multiple generations, while some only last from Point A to Point B.
If you've ever had to deal with a large company's customer service department in your personal life, you know how frustrating it feels to be passed from one person to another without receiving a clear answer to your question.
Imagine trying to figure out the location of your shipment, and no one at the freight forwarding company you're working with can give you an answer.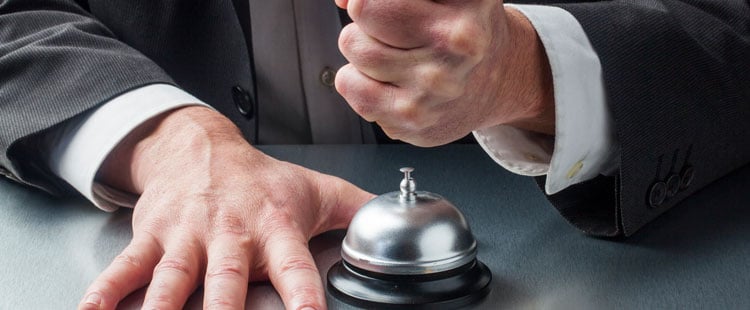 Having a consistent point of contact who is familiar with your account, your product, and your business, can help you avoid a lot of headaches. Excellent communication is essential to managing a shipment. Having a rotating set of customer representatives is the scenario least likely to result in good communication with your freight forwarding partner.
This is especially crucial when it comes time to exchange documents or file entries or ISFs with Customs.
Compliance can be a problematic standard to meet when you're working with multiple companies. If you don't receive the correct documentation, your shipment isn't going to clear Customs, and you could end up with an unexpected demurrage bill. With two separate companies handling your shipment, there's less transparency into who might have held up a shipment, so it's much harder to fix a situation like this.
Avoid Variable Pricing
You wouldn't be doing your job if you weren't trying to get the best deal for your company. But choosing a freight forwarder or Customs broker based on price might not be the best investment long-term.
Creating a bidding war between two companies might seem like a smart tactic, but it's very easy to find yourself with a quote that is far more optimistic than it is realistic.
The shipping industry hinges on fixed costs and strategic margins. It's rare to encounter a significant cost difference between two companies who are being honest about their pricing. There's a lot of potential for additional fees when you don't carefully review your quote. If you ask the right questions, you should be able to see through any unduly favorable pricing. It's important to keep this in mind when you evaluate whether or not to use a hybrid freight forwarder and Customs broker.
Additionally, when you work with a company that manages the entire process, you have more control over your costs with multiple shipments. This adds a layer of predictability to what you budget for shipping. While there are many variables that affect the price of moving a container by sea or air, a good partner will work with you on managing these.
Measure Performance Easily
When evaluating the performance of your freight forwarding partner, you'll want to compare apples to apples.
If you're working with multiple companies, it can be challenging to identify the weak points of your process. Working with a single company that handles the entirety of the process means you can manage performance against a standard procedure, not to mention the predictability of the experience. You know what to expect and are less likely to end up with unwelcome surprises like longer transit times and additional charges.
You might get a cheaper rate, but you get what you pay for. The cut-rate option comes with less service than the slightly higher-priced option. There are so many secondary and tertiary factors to consider with imports it's understandable to skim the fine print. However, that's where you will ultimately end up losing money on a generously priced quote.
There are plenty of advantages to working with a Customs broker who also manages freight forwarding: consistency, accountability, better communication, etc. Deciding whether to use a full-service company or multiple companies to assist with the various aspects of your shipping can be a lot like choosing between two cars. Both will get you from Point A to Point B, but which is going to offer the most reliable and comfortable experience?