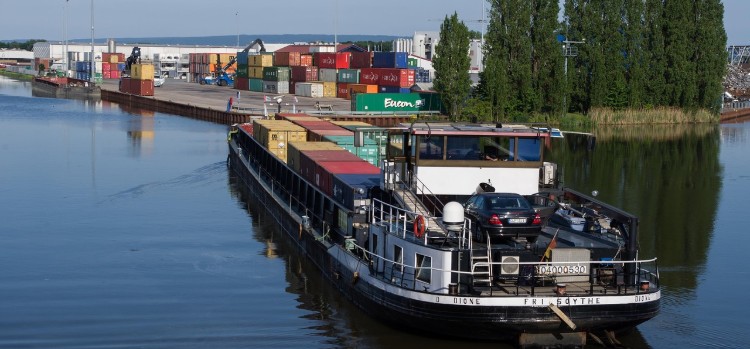 In the modernized world of international shipping, the term 'freight agent' can create some confusion for importers/exporters and logistics coordinators.
Although freight agents (non-FMC-OTI licensed freight forwarders) and NVOCCs operate differently, there are similarities between the two types of companies. Because both are ocean transport intermediaries, professionals importing and exporting goods or materials who are not directly involved with ocean carriers may have some difficulty differentiating between the two at first.
What Is an NVOCC
NVOCC is an acronym meaning Non-Vessel Operating Common Carrier. They are licensed ocean carriers, but they don't own or operate the ships they use for transporting cargo. The blurred lines that create confusion stem from the Federal Maritime Commission's consideration that freight forwarders and NVOCCs are both OTI companies.
An NVOCC doesn't need to be a partner or an agent of a freight forwarder. They issue their own bill of lading and take full responsibility for your cargo. Because of this, they must be FMC licensed to operate in United States trades. In addition to being licensed, they must publish tariffs and submit proof of financial responsibility for any claims that occur.
What Is a Freight Agent
Freight agent and freight forwarder are catchall terms that encompass a variety of international shipping roles, especially nowadays with so many companies changing strategies to accommodate modern shipping needs. A traditional freight forwarder is an expert in logistics that can help you organize the movement of your cargo. Typically, they work with various NVOs and the European equivalents to move your cargo across the sea, air, rails, and road. They act as an agent between you and the NVOCCs or steamship lines, negotiating prices and brokering deals (which is where the term freight agent comes in).
Freight forwarders may own or lease warehouses around the world where your goods can be safely stored before shipment as well as at the port of discharge. They also may have facilities along their different routes of inland haulage where your items can be warehoused and then further distributed to various destinations. In order to be successful at this, freight forwarders must have extensive knowledge in cross-border shipping and can act as consultants to their customers about all things related to getting their cargo from point A to point B, including general info about the goods they're moving, permits needed, and licenses.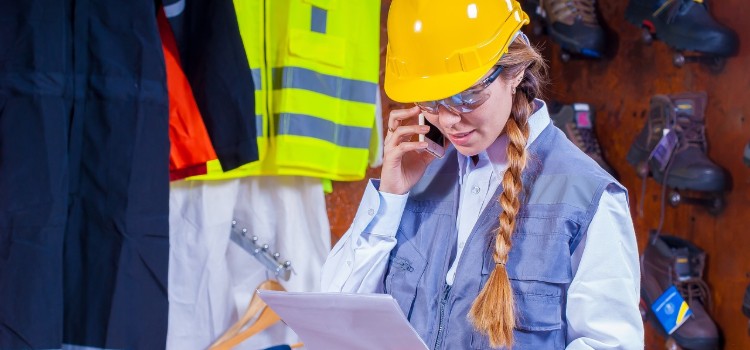 How to Tell the Difference
The main differences between traditional NVOCCs and traditional freight forwarders (or freight agents) are responsibility and scope of service. An NVOCC is directly responsible for your cargo and provides financial proof in its ability to cover losses that your shipment may suffer in transit. With a freight agent, you have to deal with more than one company to get a claim resolved.
NVOCCs provide their carrier service under their own official bill of lading, known as the house bill of lading or HBL. The HBL is in addition to the master bill of lading that comes from the steamship line whereas a freight agent would not provide an official house bill of lading from their company. This is where it gets a bit tricky and the lines get blurred. In China, to issue a bill of lading, a company has to be an NVOCC to provide an HBL. So if you are shipping from China and dealing with a forwarding company based in Asia, they are likely to be an NVOCC.

We keep mentioning the word 'traditional' because, as we stated above, the lines have blurred when it comes to the roles of these two types of shipping companies. The fact that in China an FMC license is required for shipments to the US to issue any house bill of lading has pushed some freight forwarders to become NVOCCs. Hybrid shipping experts like these provide an added advantage for importer/exporters: you get the logistical support of a freight forwarding company with the shipping responsibility of the NVOCC when they're operating as their own carrier.
Why Not Go Directly to the Steamship Lines
There is a longstanding debate about which is better, an NVOCC or forwarder. It depends on your needs. If you're exporting from the US only and not importing anything —NVOCCs also issue HBL on exports— freight agent might be the best way to go. However, a full freight forwarding company who is also a non-vessel operating common carrier will allow you to import and export to or from China or from Asia and redistribute globally more efficiently.
But what about going directly to the source? Ocean carriers own or operate vessels and sell cargo space to their customers, so cutting out the middlemen should help secure a better price, right?
Going directly to the vessel operating carriers seems like a way to simplify things and cut costs at first glance, but you need to factor in volume. NVOCCs purchase cargo space directly and often at high volume. If you're trying to negotiate the purchase of cargo space for a few containers directly, you'll be paying premium rates. Larger forwarders and NVOCCs make deals with steamship lines to the tune of thousands of containers each per year. They get massive discounts for guaranteeing a certain amount of business annually. Because of this, they command the most competitive rates. Even with the second-party markup, it will almost always be at a better price than what you would get directly.
Traditionally, NVOCCs and freight forwarders differed in many ways. The modern landscape of the global shipping industry has changed that. Because we're so heavily dependent on moving cargo through Asia and Europe, both entities have had to adapt and adopt each other's roles. Nowadays, they are often one and the same. And the best international shipping companies operate as both NVOCC and freight forwarders.