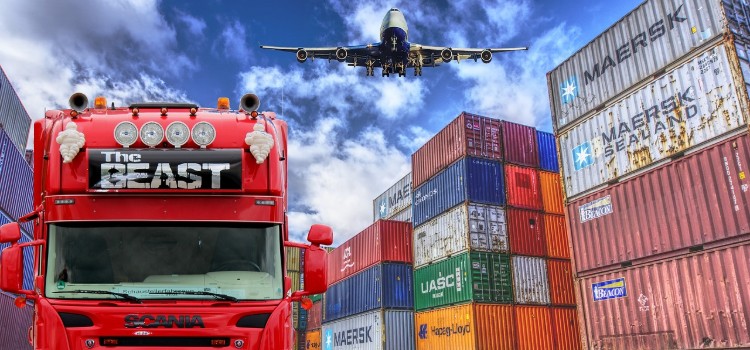 The process of getting goods from point A to point B undamaged and on-time will invariably present challenges because there are so many factors in flux along the average international shipping line. Some difficulties and inconveniences are just part of the overall shipping process, while others may cause a company to reconsider their partnership with their freight forwarding company.
When your business needs to switch freight forwarding companies, there are a few things you can do to make the process run smoothly without incurring surprise fees or experiencing delays in shipments. However, the onboarding process can be daunting, so you need the right partner.
Why Companies Switch Freight Forwarders
Before you jump ship, first assess whether your current freight forwarding company is performing well and whether it's a good time to change providers.
Unacceptable Customer Service
When familiar contacts at your forwarder leave the company or there's a staff change, communication suffers. If the department eliminated positions, there might no longer be a local contact to handle questions and problems. If there's a new contact person, they may not be familiar with your shipping needs and SOPs. The onboarding process takes time for someone who is new to the job and is trying to understand and meet the needs of multiple clients, creating the opportunity for mistakes and misunderstandings.
Competition from Another Freight Forwarding Company
Using the same forwarder long term may create a situation where the best and least expensive options aren't on the table. Whether it's because the company is comfortable or the freight provider has already earned your trust, this familiarity opens the door for a competing freight forwarder to present new and cost-saving ideas.
Changes in Leadership
Even if a company is happy with its current freight forwarder, leadership changes in the shipping department may cause a reevaluation of the freight company's services. The new employee may want to improve the shipping process or cut costs by introducing a freight company they used at their previous job.

How to Plan for a Smooth Transition When Changing Freight Forwarding Companies
When it's time to switch freight forwarding companies, there are many factors at play. Understanding the possible problems and taking steps to prevent shipping delays and increased fees is crucial to a smooth transition.
Discuss a Transition Plan
An implementation or transition plan will guide the process of switching forwarders. This time is crucial for the shipper and new forwarder to determine when and how the business will transition to them.

Some companies may not want to make a sweeping, all-inclusive change by simultaneously eliminating their previous freight forwarder and hiring a new one. Then, they must decide which lane or lanes cause the most pain and start there.

Ensure an SOP is in Place
Before transitioning to a new forwarder, a standard operating procedure (SOP) should be in place. This living document is updated as changes or expectations evolve, and it outlines the practices, processes, and communication required to manage your account seamlessly. Depending on the complexity of your supply chain, an in-depth SOP covering each trade lane may be appropriate.
Think About the Possible Difficulties
When the FDA is involved and there's a port change with a new provider, there may be delays with the first shipment. The FDA could decide to take a day or two to learn more about why a shipment that previously arrived in New York is now arriving in Boston, for example.
With imports coming into the United States, remote location filing (RLF) allows goods to clear at any US port. When there's another government agency involved, such as the FDA or Fish and Wildlife, that entity may decide to take a closer look at the situation and delay the shipment. It's important to be aware that the first shipment may have a hiccup due to the transition and prepare for that possibility.
Rescind Power of Attorney When Making Broker and Provider Changes
After making the change and granting the new company power of attorney, verify that shipments are moving as planned. Then, be sure to terminate that right with the former company. It's smart to limit the number of forwarders and Customs brokers that have a power of attorney.
If an officer of the company needs to sign the power of attorney and the person in shipping doesn't want to draw much attention to their decision, they may decide to allow a previous freight forwarding company retain the legal right to work for them.
This presents a risk to the company, however. For example, if an overseas supplier has a problem, they may be unsure about which provider to use. If they engage with a previous freight forwarding company with a power of attorney from an earlier agreement, the previous provider will still be able to clear the goods. If the employee fails to address this issue, the freight could get hung up at the destination as a result of miscommunication.
Know the Freight Incoterms
When getting quotes from a potential new freight forwarder, it's crucial they understand your Incoterms. Otherwise, you may be comparing quotes for different services. You will want to gather quotes from forwarders confidently, knowing they are familiar with their terms, and that you will be able to compare apples to apples. Otherwise, if one forwarder quotes port to port and the next forwarder quotes door to door, there isn't an easy way to see which quote is the better value.

Switching freight forwarding companies is a common practice that can be prompted by poor performance, staff turnover, or outgrowing a long-term partnership. When switching freight forwarding companies, there will be many questions. To ensure a smooth transition, switch one lane at a time, anticipate possible interruptions in service, and pay attention to how you grant power of attorney to keep costs low and service running smoothly.