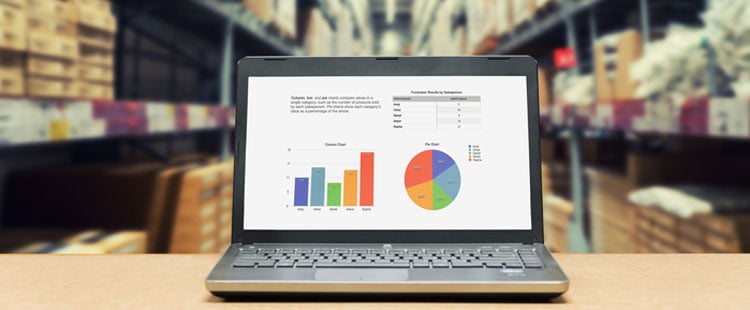 It's easy to understand why freight costs are so frustrating to importers. They often change like the wind.
If you've got an order shipping from Hong Kong to Los Angeles, but there's a major storm brewing, an impending worker strike, and an upcoming tariff increase that will affect your supply chain, how can you predict the impact on your bottom line?
The number of variables involved in calculating shipping costs can be dizzying to importers. Market rates are based on the seemingly straightforward calculus of supply and demand. Typically, if there's more space available on vessels or planes than freight to ship, then your cost will be lower.
However, right now, as the January 1, 2019 tariff increase on US imports from China approaches, we're experiencing the opposite scenario. Demand far exceeds the supply as manufacturers and importers rush to get all their orders shipped before January 1 to avoid the 25% tariff hike. This new rate is a 15% increase from the interim tariffs the U.S. began in September of this year.
This is an unusual situation, although there's an additional $267 billion worth of trade yet to be assessed for tariff increases.
Whether or not you're faced with a similar demand spike in the future is up to the powers that be in China and the United States. Usually, rates fluctuate based on less predictable circumstances like weather, the price of fuel, and the business goals of big carriers.
This makes it difficult to tell an importer exactly how much their freight should cost, but there are some guidelines to make it more predictable.
Beneficial Cargo Owner (BCO) Contracts
When we talk about supply, what we're really referring to is the number of open slots along a particular trade lane in a given week. Demand is the number of containers that shippers are trying to move. These are the basic pricing factors that most freight costs hinge on.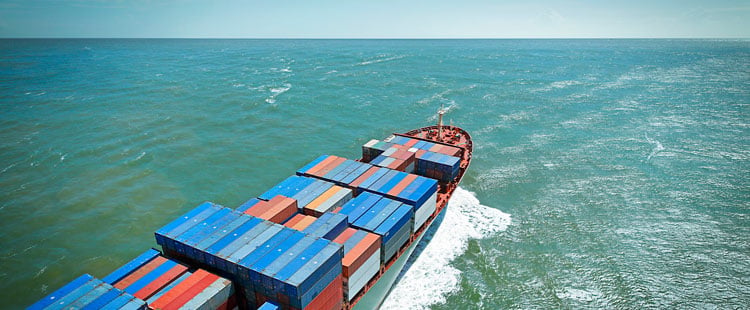 One way to offset the unpredictable nature of these fluctuations is to sign Beneficial Cargo Owners (BCO) contracts.
These contracts, popular among big importers like Walmart, usually contain annual terms that lock in a "fixed rate." Agreeing to a fixed rate is a gamble because it can work for or against you. If the market rate at the time of your shipment is more than your fixed rate, you're moving cargo at a discount. If the rate drops, you're paying a premium.
There's also a cap to how far a BCO contract will extend to protect you from price fluctuations.
For example, given the constraints on carriers leading up to new tariffs, we've seen importers pay premiums above their fixed rate in order to get their containers onto a ship. However, this isn't usually the case.
Most often, the BCO contract will protect large shippers and allow for a certain degree of predictability in your supply chain.
Fuel Surcharges: The Bunker Adjustment Factor (BAF)
This cost is based on price of fuel (also known as bunker fuel for carriers).
We all know how volatile the price of fuel can be. And, as with the tariffs, there are new regulations for low sulphur fuel, slated for 2020, that will change the way we factor fuel surcharges into the overall cost of freight. According to Business Insider, these new regulations "lower the allowed concentration of sulfur in maritime fuels from 3.5 percent to just 0.5 percent.
When the new rule kicks in, carriers will be forced to use low sulfur fuel, which is more expensive.
You can expect that they'll pass these costs along where they can. There's no surefire way to mitigate these expenses, other than trying to leverage other factors to your benefit.
Port Congestion and Seasonality
One way to lower the cost of shipping is to pay attention to seasonal spikes in demand. Generally, shipping rates during the first half of the year are lower because volumes are down.
Peak season begins in July and lasts through late October and early November. This is when the price of shipping is highest, and you'll pay a premium due to a lack of available space.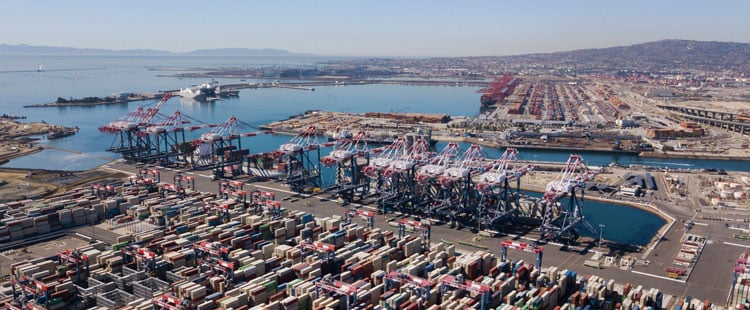 If you're importing seasonal products for the summer, you get to enjoy the less nerve-wracking first half of the year with lower rates and less competition. However, if you're shipping goods for Halloween or Christmas, then you're going to be shipping in the third or fourth quarters of the year, and you'll run into those higher rates.
A good strategy is to separate individual seasonality from general industry seasonality. Try to find ways to ship your goods off-peak season.
When you do, you may need to warehouse those goods. The extra expense might still work to your benefit -- and it's more predictable -- but crunch the numbers before investing in warehouse space to be sure.
Impact of Weather On Shipping Costs
If you have a shipment leaving Shanghai in the middle of a typhoon, those goods are either not going to be loaded or the port will be passed over entirely.
This has a ripple effect along the entire carrier supply chain. Every container that stays on that terminal longer than planned will delay another shipment down the line. This can also result from "blank sailings," which occur when a carrier doesn't fulfill its scheduled sailing.
Any weather-induced delay will have a temporary impact on the supply-demand formula for shipping costs in the affected region, and carriers have started implementing "extra loaders" as a solution.
Essentially, they scramble vessels that aren't currently in use to take on any excess demand. It's not unusual for them to charge a premium for shippers that need to meet a deadline, but you'll rarely find yourself in a situation where you feel gouged by the increase. Ultimately, you'll feel the impact further along your supply chain if you have delivery commitments to customers or store shelves that need to be filled with seasonal items.
As international shipping adapts to the changes in import tariffs, you should be on the lookout for other places to control costs in your supply chain. Use these insider tips to create a plan for avoiding price fluctuations and adding some predictability to your imports.