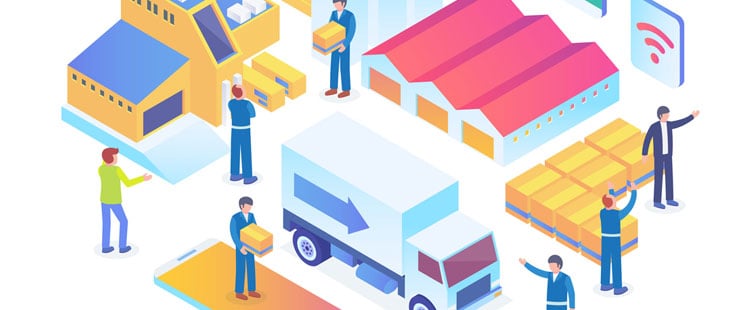 It's five o'clock. Do you know where your shipment is?
Tracking shipments is rarely an issue for consumers. When you buy something online, the retailer sends a link that allows you to track your package. The details may vary depending on the company, but the intent is the same: they want to give you the option of seeing when your order leaves the warehouse, when it arrives at your carrier (UPS, FedEx, etc.), and when it's delivered.
This type of tracking is table-stakes for consumers. It can be disconcerting, then, to find yourself working with a freight forwarder who isn't set up to provide this type of information about your shipment.
Most freight providers are now shifting to web-based tracking capabilities for their clients. And while this is a great tool for staying in the loop about your shipments, it's important to keep in mind that tracking alone won't help your freight run smoothly.
Here are some of the most important functions of a shipment and container tracking system you should know.
Container vs. Shipment Tracking
An important distinction to keep in mind when discussing tracking capabilities with your freight forwarder is container versus shipment tracking.
The use of containers applies only to ocean-bound shipments. If you ever plan on expanding your business to include imports via air transportation, a company only offering container tracking won't be able to provide details for other legs of the freight's journey.
However, shipment tracking accounts for all the different moving pieces of your supply chain. If you want more comprehensive tracking that covers different lines, you want a freight forwarder who offers shipment tracking.
Key Functions of a Shipment Tracking Portal
The new standard is providing clients with a web-based system where the customer can log in and view any information related to shipments currently in transit. These systems also allow you to share or review documentation, such as a bill of lading.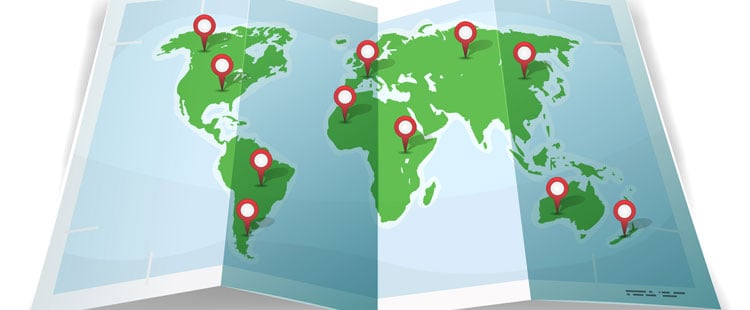 Web-based tracking can also issue pre-alerts guided by certain triggers along the supply chain. Alerts you could set up through your forwarder's tracking system might hinge on the following triggers:
The shipment is picked up from the exporting company.
A shipment arrives with the forwarder of origin (usually a partner of your domestic freight forwarder).
The shipment arrives at the airport or terminal, depending on whether it's traveling by ocean or by air. This includes pre-alerts for any connecting portions of transit, or ports visited along the way.
When the shipment lands or arrives at its warehouse.
When your documents have been turned over to customs.
The shipment clears customs or any additional government agencies that need to be involved.
When the shipment is handed over to a trucking company for delivery.
When there's a proof-of-delivery upon arrival.
This is a basic breakdown of what most international importers look for when working with a freight forwarder. They want to know where shipments are, any delays that occur, and any price fluctuations, such as fuel costs, that start to cut into their profit margins.
Preparation and Documentation Are Keys to Success
Global commerce has increased in complexity in recent years. It's important to work with a freight forwarder who can support you when something goes wrong.
Because there are so many moving parts and companies involved in the exporting and importing of goods, there are several opportunities for something to go awry. This is why we recommend finding a freight forwarder with whom you can develop a long-term partnership.
If they've been in the industry long enough they should have relationships with shipping companies and terminals that offset some of the risk inherent to international trade.
Preparation and documentation go a long way in avoiding missed shipments or costly delays. If a company is used to working with ocean transportation but decides to move to air shipping, they might not be prepared for the speed of the latter. Maybe their cargo was delayed because they didn't have the appropriate documents delivered in time.
Without some sort of shipment tracking in place, this could go unnoticed until it becomes a costly problem. You can avoid this situation by creating a practice of preparation and communication while also leaning on a seasoned freight forwarder. Technology can help with communication, but successful international shipping turns on relationships.
Ultimately, you should measure the system provided by your freight forwarder on the following KPIs:
Ease of obtaining information
Availability of tracking and tracing data
The accuracy of information they've provided
If a freight forwarder consistently falls short on any of the above, regardless of what technology they use, it's probably time to start evaluating a new partner.
Automated communication tools are important for optimizing the shipping process, especially when unexpected challenges pop up, but you will rely on them much less if you are working with a seasoned, trustworthy provider.
There's no substitute for experience, attention to detail, and strong relationships when it comes to successful freight forwarding. Everything else is secondary.