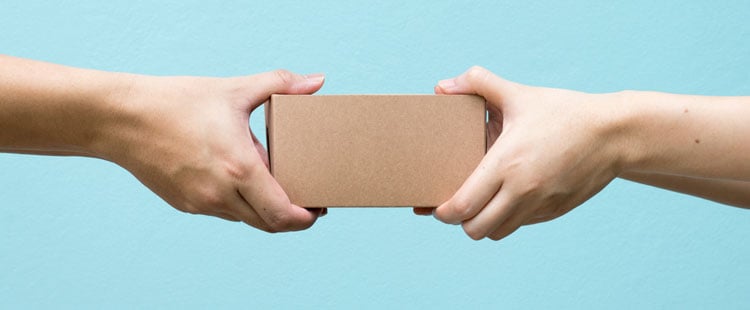 International trade is volatile, and choosing the right global freight forwarder can be a make-or-break decision for an importer.
Selecting a subpar forwarder can lead to government fines, lost or damaged products, inaccurate billing, and price discrepancies.
Depending on how long your forwarder has been in business, it can be difficult to find information about their track record with businesses like yours. This is why it's critical to approach hiring a freight forwarder with a strategy for both determining overall fit, as well as uncovering operational details that will help you avoid future headaches.
How Company Size Impacts Logistics
It might seem obvious, but a key component to choosing a good forwarder is knowing your business.
This means understanding where you fall in the hierarchy of shipping size and complexity, as well as how many resources you are able to dedicate to managing all the regulations and logistics attendant to international shipping.
Most decisions for Fortune 500 companies will come down to cost and metrics because they can create entire departments to manage the day-to-day oversight of imports. Larger companies will gravitate towards agreements that include quarterly business reviews with high-level metrics.
Smaller companies should still require QBRs. However, because of the volatile nature of shipping, smaller companies will want to work with a freight forwarder who has the team, experience, and bandwidth to support them with a single point of contact. If you're a small-to-midsize operation, you can't afford to work with a company that provides a "1-800" number for customer support.
Where Are The Gaps In Your Plan?
You wouldn't expect your doctor to evaluate your health based on a visual once-over alone, and you shouldn't expect your freight forwarder to assess your needs this way either.
Before beginning the process of switching freight forwarders, it's important to look internally to understand the existing gaps in your experience. Below are some questions to help narrow your focus:
Is freight arriving on schedule?
Does it clear fast enough to avoid additional costs?
Are bills inaccurate or mismatched to your quote?
Do miscommunications often occur between you and your broker?
Answers to these questions will tell you whether or not you're working with a good freight forwarding partner. If elements are missing or coming in below expectations in your experience, it might be time to start evaluating other options.
How to Compare Freight Quotes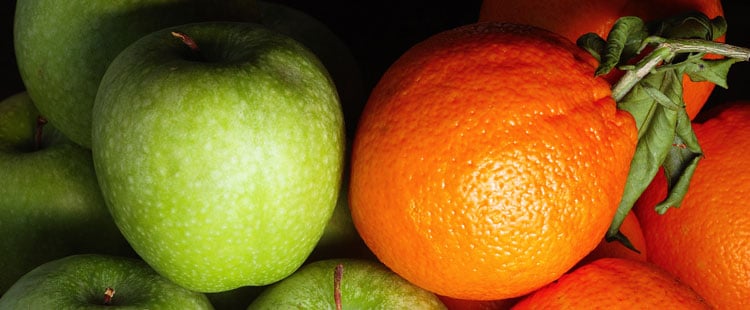 You should never choose a freight forwarder based on cost alone, at least not until you know you are truly comparing apples to apples.
Find out what additional value is wrapped into the higher priced option, or what expenses aren't covered by the lowest. There are tangible and intangible value adds to be uncovered that aren't line items.
This is why it's important to set an aggressive standard for forwarder-to-importer communication. You'll learn a lot about the intangible factors a freight forwarder brings to the table based on how proactive they are in coaching you through the RFQ process.
Quotes for international freight forwarding are complex documents that often include an overwhelming number of elements to consider. If you're leading the conversation with a freight forwarder and only expect information related to your specific questions, it could result in an inaccurate or incomplete quote. This is especially the case if they aren't proactive about partnering with you and educating you through the experience.
It's helpful to share the details of quotes between the companies you're evaluating. Don't share the prices, of course – you don't want to put yourself at a disadvantage in price negotiations – but a provider may identify discrepancy that could be a real differentiator between your options. The devil is in the details.
For example, many importers aren't familiar with Incoterms. Depending on which Incoterm your freight forwarder includes in the quote, you could be comparing the cost of door-to-door service with door-to-airport.
This is a common mistake, unfortunately. Many future problems can be avoided by taking time during the evaluation process to thoroughly vet your potential partner. If you spend most of your time leading the conversation, that's not a good sign. They should position themselves as not just a partner, but also as an expert.
With the rise of remote location filing (RLF), you should check the quote to make sure the U.S. port aligns with your expectations. If it's farther away than you'd expect, it's worth inquiring who will be responsible for the forwarding charges (which would be disclosed in the Incoterms).
Standard Operating Procedures
Keeping everyone on the same page with freight forwarding is essential.
Because most forwarder-importer relationships are long-term, many high-performing companies use SOPs to keep everyone on the same page throughout the process. The SOP becomes a working document that tracks changes, action items, areas of responsibility, and service level agreements.
The SOP protects both the importer and the forwarder. Setting concrete expectations allows the importer to make critical decisions about inventory flow and proactively develop contingency plans based on the agreement you've made. This also helps retain process knowledge when people that are integral to the shipping flow are unavailable.
The forwarder can rely on SOPs to maintain the level of service and communication a customer expects. Importers approach freight forwarders with varying levels of experience. Some are seasoned with little need for direction outside of exceptional circumstances. Others are greenhorns who will need some hand-holding throughout the process to avoid stumbling into hefty fines or other compliance violations.
International shipping is not easy. It's not unusual to encounter a few crises if you do it long enough. To build a relationship with a freight forwarder, accept that it will take time. They're invested in making sure you have a good experience. Without understanding your unique needs and communicating them to your potential partner, you'll end up with the same frustrating experience you've had with other forwarders.
The more information you're prepared to provide and the more questions you're ready to ask, the better off you'll be.