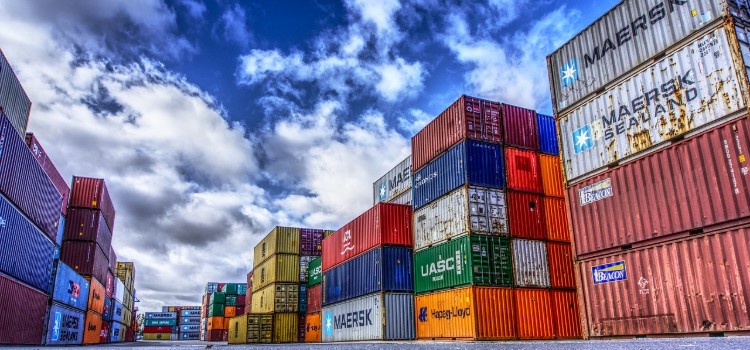 The profitability of your business comes down to your ability to make money while holding onto as much of it as possible.
Cutting costs is smart business management. The questions is: how do you cut shipping costs on products that your company is importing? Take a look at our tips for saving money on shipping containers.
Utilize the Entire Shipping Container
The main concern for carriers comes down to weight; not space utilization. Whether you're filling a 40-foot container or utilizing 30 cubic meters of it, the same rate will apply. To maximize their shipping container space, some companies will place orders based specifically on getting enough product to fill the container. Purchasing product in bulk is an excellent method for maximizing shipping container space.
Price-wise, the 40-foot standard and the 40-foot high cube come to a similar cost. The extra foot of space within the 40-foot high cube will garner you an additional 8-9% more storage space. If you think you'll make use of that space, it's definitely worth looking into.
When planning your shipment, consider the standard cubic meters of storage space available in each shipping container. A 20-foot container can hold 25 cubic meters. A 40-foot container will hold between 55 and 60 cubic meters of product, and a 40-foot high cube will hold approximately 65 to 67 cubic meters of product. A 45-foot shipping container will hold 80 to 90 cubic meters.
Certain industries have standardized carton sizes, which can play a substantial role in affecting your shipping container utilization. Heavy cargo that can only be stacked to a certain amount, or that can't be stacked at all because it will crush the cartons below it will play a part in deciding how much product your shipping container will hold. However, factories will typically determine their carton size and the number of cubic meters being shipped. Using this information to place your orders so that you fill a shipping container, you can ensure that you're not wasting money by shipping a half-full container.
Consider Cutting out Pallets
You can save a lot of shipping space by floor-loading the products instead of packing them on pallets. In Asia, very little goes on pallets. Loose cartons are usually stacked on top of each other, maximizing both space and budget. With pallet utilization typically taking up 10-15% of space inside the shipping container, you can easily attain an extra foot of capacity for your shipment by not using them.
A second consideration for pallet usage is the restrictions imposed on wooden pallets entering the United States. Wood, in any form, cannot be brought into the United States without first having been certified and inspected. This can be another expense added to your shipment.
A lot of companies are automated and will only receive shipments on pallets. In this case, it's often more economic to floor-load the shipment, and then transfer your product onto pallets once they have arrived at the warehouse. Once these cartons have been loaded onto pallets, they can easily be shrink-wrapped to the dimensions the big box stores accept.
The cost savings of operating in this manner depends on the amount of ocean freight you're paying per shipment. If your freight is traveling to the West Coast from Asia, you would be saving approximately 15-20% of your ocean freight. In financial terms, this comes to $250 to $300. If your shipment is coming to the East Coast of the United States from Europe, your savings will double.
For companies like Walmart and Amazon, these wrapped pallets will need to be labeled with a bar code under a specific set of configuration requirements. A lot of overseas factories don't have the ability to produce these kinds of labels, so it's generally best—both price-wise and for reliability reasons—to do this in the United States. If a shipment is received by one of these large stores and it's not in the format they require they'll either reject it, and ship it back to the warehouse for conformity. They may also accept it and issue a chargeback. These chargebacks can range from 2-10% of the value of your invoice, cutting into your bottom line.
Can You Consolidate Your Shipment for Added Savings?
Generally speaking, if you're buying a full container, you wouldn't want freight mixed in with it. This could actually increase costs, as your shipment will need to be consolidated somewhere and de-vanned somewhere else, generating higher handling fees.
Consolidating your shipment can also create legal issues. It can become difficult to assign responsibility in the case of any damages that may occur in transit. Also, when a shipping container leaves the factory, it's usually sealed. If this seal is broken before the shipment arrives at the customer's door, a liability issue can take place.
Anything can happen when a product is shipped LCL and consolidated. Damage can occur from a consolidator placing heavier freight on top of yours. Products can be destroyed or damaged without being able to assign responsibility and recover your replacement expenses.
Bringing a consolidated container of LCL freight into the United States will also increase your chances of inspection—and all related costs—by at least 50%. Factoring into this is the cost of drayage to the container freight station, the de-vanning of the container, and the pick-up. In some ports, this charge isn't that great. In ports like New York, however, you can end up paying more for the CFS (container freight station) charges than you would for the freight itself.
Factoring It All Together
When it comes to reducing the shipping container bill on your international goods, intuitive knowledge is your best friend. Try to plan your shipments so that you're maximizing your shipping container space by buying a product in bulk. Be conscientious of pallet use and, if possible, avoid using them altogether. Finally, if you can have any say in the carton size that's used, make sure to voice your opinion. By factoring these elements together, you can be sure to achieve the best value from your shipping container space utilization.