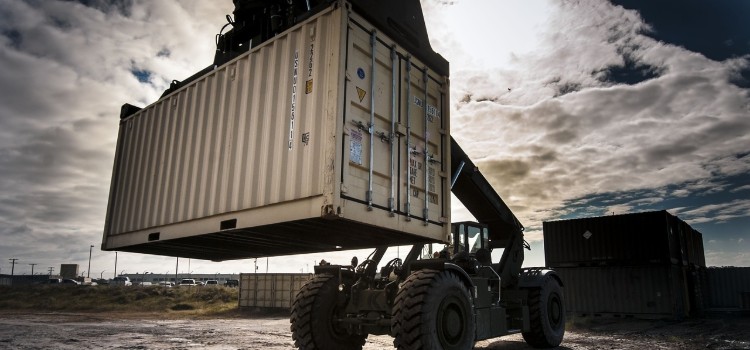 For a read on the quality of service a freight forwarding company provides, look no further than their participation in quality assurance, compliance programs, and industry certifications.
These efforts mark the gold standard of compliance and quality assurance. Freight forwarders who meet these standards will have procedures in place for just about any scenario. They can be counted on to dot their "i"s and cross their "t"s.
Logistics providers that haven't taken the time to participate in specific industry certifications or QA programs likely won't have a proven track record of compliance. It doesn't automatically mean that they cut corners, but it shows they haven't taken the initiative to make a clear compliance and QA record available to potential partners. Here are a few checkpoints you can put in your RFQs to help determine the level of quality assurance a potential partner offers.
Questions to ask a Freight Forwarder:
Do they have a Compliance Department?
Are they ISO 9001 Certified?
Are they CTPAT Certified?
Are they International Air Transportation Association (IATA) Members?
Do They Have a Compliance Department?
One of the first questions you should be asking a prospective freight forwarding partner is whether they have a compliance department. If they do, it's a good sign. But there are a few follow-up questions you may want to ask:
How expansive is the compliance department?
What rules and regulations are included? Is it focused on Customs, or do they include FDA, Census, and other partner government agencies?
What standards are they complying with?
Are they members of any shipping industry compliance associations and, if so, what does that membership ensure?
A compliance department that regularly sends representatives to association meetings is an indication that they're maintaining compliance best practices—especially if they are in leadership roles within those association(s).

Are They ISO 9001 Certified?
One of the best-recognized quality assurance initiatives is the ISO 9001 certification program. ISO 9001 is a system of quality and business management that implements the quality improvement concepts of "plan, do, check, and act." Typically, "Plan" means to put in place documentation, such as work instructions or standard operating procedures (SOPs). "Doing" is to perform the process according to the plan, and "checking" is to evaluate and verify the results. The final step ("Act") is putting in place corrective actions if the results deem changes are necessary.
Getting ISO certified is a long and complicated process, but the documented processes or SOPs necessitated by the certification assures a company will provide consistently high standards of service for its clients. There are a couple of consistent characteristics germane to ISO 9001 certified companies. First, ISO is the most widely recognized quality management system in place in the world—which should provide some reassurance. Second, there are certain services and markets that are only open to ISO 9001 certified companies.
In addition to these benefits, the ISO 9001 certification offers:
Independent review from a third party
Improved consistency of services and products
Improved productivity and efficiency
Reduced rework and scrap expense
Improved delivery time
Improved internal communication
Overall cost reductions and improved bottom line
Are They CTPAT Certified?
The Custom-Trade Partnership Against Terrorism (CTPAT) is a voluntary program between the trade community and Customs and Border Protection to improve border security and strengthen global supply chains. While this program revolves around security and not compliance, it underscores participants' commitment to protecting the supply chain.
Working with CTPAT members is important because it provides another layer of confidence that your supply chain partner takes security seriously. Freight forwarders, steamship lines, and Customs brokers are the types of businesses that are most likely to take steps to become CTPAT certified, but importers can get the certification as well. The more entities you partner with who are CTPAT certified, the easier it will be to get your own certification. Some of the benefits of CTPAT certification are a reduced number of examinations, front-of-the-line inspections, possible exemption from stratified exams, business resumption priority following a natural disaster/terrorist attack, and shorter wait times at the border.
Are They International Air Transportation Association (IATA) Members?
An IATA certification means you're dealing with a compliant company. It shows they manage air freight often and follow all of the best practices.
The IATA is a trade association of 290 airlines in 120 countries, accounting for 82% of total global air traffic. A freight forwarder must be certified to become a member and upon doing so can use carrier airway bills to ship your freight. It's similar to being NVO-accredited through the Federal Maritime Commission (FMC); however, it's an international certification and specific to air. Members benefit from cargo and safety training, as well as access to the association's collective best practices and tools.
Do Highly Compliant and QA Certified Freight Forwarders Cost More?
Highly compliant freight forwarders invest a significant amount of time and resources into their certifications, the systems they have in place often enable them to run a lot smoother internally with a lower bottom line, so it shouldn't noticeably affect their rates.
If anything, they're more likely to end up saving their customers money because they prevent Customs penalties and freight inspections. If documents are improperly filled out or filed late, there could be costly consequences—fines and inspections. After a couple of these incidents, any money you thought you were saving by using a less compliant company quickly becomes an unnecessary and unexpected expense.


Finding a freight forwarding partner that meets more than one of the above criteria is optimal. They're much more likely to keep your goods safe in transit, as well as keep you protected from penalties or fines. They'll have documented procedures in place that mitigate the impact of unforeseen events, which will save you time and money. They'll also have adequate insurance and capital set aside to cover any losses, should a disaster strike.