You've decided to start importing. Congratulations! You have made a decision to get involved with international trade and eCommerce. What a fantastic time to do so considering the exponential growth eCommerce is experiencing.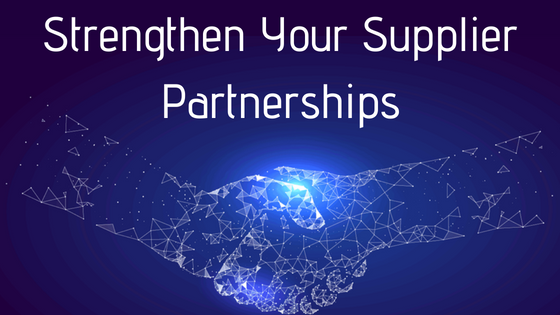 Next step: Product Sourcing. Close to home or overseas?
Have you thought about where you are going to get your goods or raw materials? When deciding, consider the following:
Can you get the goods close to home? What does it cost?
How much time does it take to transport the goods from overseas/close to home?
How much time does it take to make the goods overseas/close to home?
If you have more time to allow for shipping and production, foreign sourcing could be the best solution. Sourcing overseas is often less expensive than sourcing products domestically, even when factoring in the cost of shipping.
Having a reliable supply chain partner is key; therefore you want to ensure a strong relationship with frequent communications, and evaluation of the goods.
Not everyone is trustworthy in many foreign markets, so you'll want to do your research, especially when selecting an overseas partner - ask for references. Don't get overwhelmed here; we'll help you identify some techniques to aid in screening and selecting reliable partners.
Deciding where you will source products and your partner can be a significant value-add in your supply chain strategy. Here are some considerations:
Transportation - You will need to decide how to get your shipment to a United States Port of Entry (POE), either air or ocean transportation. There are countless variances as to why you might use air or ocean cargo transportation.
For instance, if you need your shipment quickly, you may need to select air shipping. However, keep in mind the faster it gets here, typically the more significant the cost, especially if the product you are shipping is heavy. Another variable depends on the product because some goods cannot ship by air, such as flammable or explosive commodities.
Quality, Quantity, Timely, Cost-Savings - Many importers have found that overseas sourcing is the most viable business solution because manufacturers in other countries can produce high-quality, reliable products, in large volume at a lower cost than in the U.S.
Communication: Mission Critical
Having open and transparent communication across borders can be difficult, but it's not impossible. There, of course, may be language barriers, so clear and concise communication is critical. Also, listen carefully, and where applicable, get it in writing.
Also, consider cultural differences and work ethics when selecting an overseas partner. Due to time differences and deadlines, your supplier may need to reach you at all hours and will have specific schedules they work around.
Plan to work overnight; you may need to talk with your suppliers during their business hours.
Do not be late for meetings; in some cultures, this will diminish your credibility.
Be aware of the customs and traditions in the area you are sourcing.
For example, to celebrate the Chinese New Year, most Chinese companies close for two weeks during those celebrations, and some may shut down for up to three weeks.
When you schedule your goods to arrive in plenty of time at the port ahead of a holiday, it helps to ensure your products are loaded timely and leave port ahead of closures while avoiding any inventory management issues.
Container capacity and availability also become strained around holidays, often driving up shipping costs and resulting in a capacity crunch. Try to book early, and you could avoid these extra costs.
Don't let all of this overwhelm you - finding the right partner requires research and knowledge of important factors that can impact your shipments. Let's keep going!
Critical: Customs paperwork accuracy and timeliness
When you source overseas, U.S. Customs focuses on international trade enforcement and the accuracy of your paperwork/data. Here are some steps you can take to ensure compliance:
Work with your supplier and broker to prepare and provide all the correct and required information and documents.
Requirements are complete before your shipment arrives at the port of origin.
Any delays before arrival can impact the speed at which Customs releases your goods.
A strong partnership with your supplier will ensure your shipment information, including the Harmonized Tariff Schedule (HTS) codes, are correct, and that you can provide accurate and timely entry information to your Customs broker.
Accurate required information is why you'll need a good and reliable U.S. Customs broker to help you process your paperwork.
For instance, an Importer Security Filing (ISF) a.k.a. 10+2 must be filed a minimum of 24 hours prior to the loading of the product for all merchandise arriving in the U.S. by ocean vessel. Not doing so timely and in advance could result in costly penalties and shipment delays for your company.
Understanding your Incoterms
You and your supplier will agree upon Incoterms, which will determine at what point the responsibility of the shipment changes hands from the supplier to you. In many cases, we recommend Ex-Works (EXW) or Free on Board (FOB), but advanced discussions with your 3PL provider and Customs broker can guide you through negotiations with your supplier.
While somewhat confusing, Incoterms are designed to mitigate issues of responsibility when it comes to carriage, risks, and costs, thereby creating a more clear understanding for all parties involved. Here's an easy Incoterms infographic to help you understand each rule and the transfer of responsibility.
When all parties are clear and understand the Incoterms, communications between suppliers and buyers relationships are more cohesive.
Sourcing and Quality
You recognize that the quality of the product is essential, you wouldn't want a bad product because then you risk losing customers, money, and your reputation! No one is in it for that.
Your customers want a quality product, so how do you plan to collaborate with your supplier to ensure your goods meet top quality standards? You might consider if your merchandise is a toy, the Participating Government Agencies (PGAs) regulations that you'll need to comply with for importing.
Know in advance the regulations you'll face, and you'll be in good shape.
Consider traveling to the manufacturing facility to ensure your products meet the specifications that you've established.
Keep this in mind when selecting a supplier. Suppliers who are typically consistent in delivery and product quality will have references to share with you to verify their reliability and capabilities.
Calculating your Total Cost of Ownership (TCO)
Don't reject the Total Cost of Ownership. Remember, there are many costs associated with the creation, development, and transportation of your goods until it reaches the consumer. Every aspect of the product has a value associated with it, and your supplier selection can significantly impact these expenses.
Some might consider company alignment - doing business together and learning how to be a better business partner can elevate your brand, your product, and your customer's experience.
Sourcing is complex and making sure that you select the best fit for your product and company is the ultimate goal.
Check out your supplier and finalize an agreement
Do your research. Researching potential suppliers will help you to narrow down the list, and weed out any unwanted partnerships. You may want to ask supplier candidates for a product sample. Receiving a product sample will allow you to assess the product quality, the turnaround time, the communications, and accuracy of the partnership.
Lastly, finalize a written agreement. A written agreement can help you to resolve any discrepancies if and when they arise, and becomes a reliable source especially if there is any language, cultural, or other barriers.
It's time to get started! Find the suppliers who suit you and your business needs best.