Want to get me going? Tell me compliance is a necessary evil.
Necessary? Sure. Evil? Only if you lack imagination and ingenuity!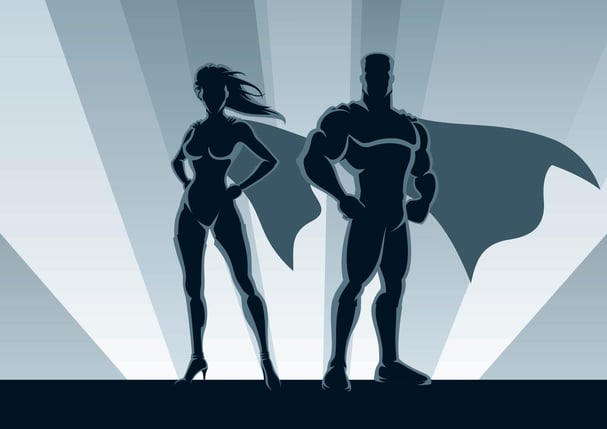 When I was asked to do this Supply Chain Brain Podcast, I knew immediately what I wanted to talk about. For the last twenty years I've developed Customs compliance programs all over the world, and at every company, in every country, everywhere, I heard variations of the same refrain:
The Resistance
Do we have to do this?
Why do we have to do this?
We really don't wanna do this.
And my personal fave: We never had to worry about this until you came along.
My preferred response: Really? Well, you're lucky I'm here because I'm about to rock your supply chain.
Lessons Learned
After nearly ten years working at US Customs, in Fines, Penalties, and Forfeitures, my career began simply enough with creating basic programs directed toward keeping my companies out of trouble with Customs. Early on, however, I found that if we:
Aligned our supply chain more effectively,
Tweaked certain processes just so,
Got involved in product design/development earlier – if only to enlighten folks as to landed cost implications of certain sourcing patterns (ever hear of GSP?) and the importance of Incoterms,
Reviewed tariff engineering opportunities to reduce duty, and
Here's an example of a tariff engineering opportunity: if you change the cotton content of a 50/50 poly/cotton t-shirt to be 55 cotton/45 poly, your duty will be cut in half.
well – then we all end up ahead of the game.
As our Customs acumen and proficiency increased, and our hunger for driving cost out of the supply chain grew, we were able to consider radical changes such as bonded warehousing or foreign trade zones (FTZ). These endeavors are not for the faint of heart, but produce significant savings for those willing and able to implement with competence. Our distribution center partners had to up their game, which made our operations stronger in every way.
If you're still not convinced, consider this: years of Trusted Trader program chatter will surely come to fruition soon, offering benefits to importers who have demonstrated strong command of their procedures and partners, often through CTPAT and ISA. Will your company be in the lead for these benefits, or will you be left behind?
Helping companies make these strategic leaps is my favorite part of the job, and it's why I made my own leap to consulting. I love to talk about using Customs compliance programs as a strategic and competitive advantage.
Here's what you can do:
Set your compliance team loose on various Customs compliance programs.
Encourage them to learn everything they can about how to implement these programs to your company's benefit.
Turn this necessary evil into a competitive advantage!
Are you ready to take this leap in 2018?