Every organization wants to find savings and efficiencies - and it often seems that these elusive stashes must be buried deep in nooks and crannies. But not necessarily - there are three places within your supply chain where savings may be hiding in plain sight.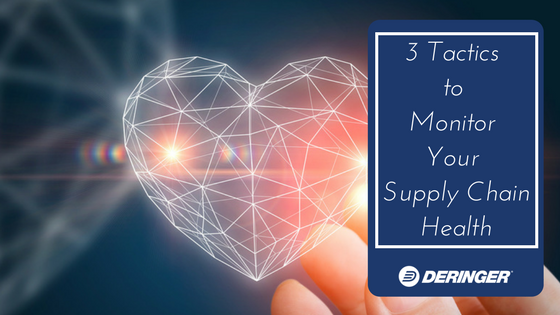 1. Container Utilization
If you have goods shipping via ocean carrier, determine just how much of the container your cargo occupies. Empty space in a container equals money left on the table. Review your container loads periodically and adjust to achieve maximum utilization—thus saving money. Specific ways to get the most of every container include:
Revise packaging or pallet usage to gain space efficiencies, and even look into floor loading.
Use container load calculators to determine the optimal positioning within each container. (Here's an easy one to use.)
Look into consolidating your cargo with another supplier's goods at the point of origin (called buyer's consolidation) or co-mingling with another importer's goods (also known as less-than-container-load (LCL) consolidation).
2. Routing Review
It doesn't matter if you are taking advantage of a locked carrier contract/rate or leveraging spot rates, re-evaluating routing options is worthwhile. Market conditions change and consignee lists grow, impacting the bottom line and providing more reason to evaluate how your shipments are routed. For example, port labor contract negotiations, weather events, or transportation equipment shortages (e.g., chassis, reefer containers, special equipment, etc.) influence the speed and costs associated with cargo transportation. Fluctuating conditions and business growth often necessitate rethinking distribution strategies, which again influence routing decisions.
Each leg of the trade lane should be evaluated to ensure a streamlined supply chain and your freight forwarder can help you. Take a close look at the origin port and the port of unlading:
Are there port labor disruptions?
Construction projects?
Is special equipment required and available?
Should your goods be routed to a different port, given new consignees' destinations?
3. Diminish Demurrage & Detention
Demurrage and daily storage fees can really add up fast. Detention fees are often simultaneously incurred when equipment, such as containers, are kept beyond the allotted time. Accurate paperwork, advanced notice of goods arrival, and proper delivery instructions help ensure avoidance of demurrage and detention. While this requires the coordination of all logistics parties: the Customs broker, forwarder, carriers, vendors, container freight stations (CFS), and any other third parties, it can be accomplished with a good logistics provider partnership.
Periodic supply chain check-ups help you achieve cost savings. Looking at your holistic supply chain may take a little time at the onset, but the right partner and routine logistics planning pays off. No need to scour your supply chain to find savings, just spend some time looking at these three actionable steps today.
If you enjoyed this blog by Matt Parrott, then click below to hear his podcast on CBP's initiative for trade enforcement, its impact on the supply chain, and red flags to consider.